It's that time of year folks, gift giving & receiving time!  If you are still looking to fill some stockings or find the perfect, unique & healthy gift.  Check out my list of things to get for those you love this holiday season. *To link to purchase or to be redirected to the website, click the title of each item*
In no particular order…

For The Foodie or Paleo Enthusiast on Your List:

1.  Epic Bars – A great stocking stuffer!  A complete protein (Paleo) bar, packed with grass-fed nutrition, no preservatives, nitrates or artificial sweeteners.  Great for the health conscious outdoors-man or woman on your list. They are delicious! Also available at Backwoods in Ketchum, ID.
2.  Against All Grain Cookbook – one of my favorites of the moment.  "Delectable Paleo Recipes to Eat Well & Feel Great".  A New York Times Bestseller!  Also available at select Costco's, I got mine in Twin Falls, ID.
3.  Paderno World Cuisine Sprial Vegetable Slicer – Does that someone on your list no longer eat grains and miss the little things like pasta?  This thing is AMAZING!  It makes the most amazing vegetable noodles you've ever experienced!  You can even twirl them around your fork and slurp them up.  Available on Amazon.com
4.  Paleo Magazine – Get a year subscription for your loved one so they can stay up to date on all things new and exciting in the Paleo world.
5.  Republic of Tea –  Give your loved ones something to warm them up this Winter.  My favorite's are Coconut Hibiscus, Vanilla Apple Hibiscus (tastes just like apple cider), and Turmeric Ginger Green Tea (to facilitate some anti-inflammatory action and aid in digestion).
6. Loose Leaf Tea To Go Cup – If you have someone on your list who is a true tea lover, they will love this tumbler.  It not only looks awesome, it is made of glass and keeps your loose leaf tea in place.  Available @ The Republic of Tea and select kitchen stores.
7.  Gnosis Chocolate – Raw, delicious, free of refined sugars and did I say delicious?!  Looking for unique chocolate and flavor blends, this is it!  She also carries cacoa, truffles and chocolate supplements!  A great gift to add to stockings or give on its own. 
For Those in Need of Some Pampering: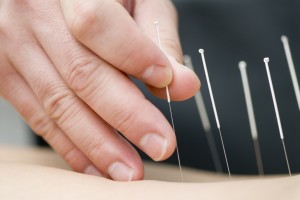 8.  Acupuncture – Give your loved ones a relaxing, restorative Acupuncture treatment this holiday season with me, Erin Resko Acupuncture!  Gift certificates are available now!  Buy yours now for $68!  That's a 15% discount.  Contact me for purchasing (only available for Hailey location).  Offer available until January 1st, 2014.
If you want to give the gift of a Spa Retreat…. Get a gift certificate from Zenergy @ Thundersprings and with your appointment enjoy the Zenergy facilities for the day as an added bonus.  To buy call 208-725-0595 ext. 2
9.  Perfectly Posh – An incredible line of spa pampering products.  Every product is made in the USA, paraben, sulfate, pthalate and animal cruelty free!  All products are made with high quality essential oils and enzyme blends that don't irritate even the most sensitive of skins.  A great present for the super sensitive, health conscious friend who loves to pamper her or himself.  You can order online HERE.
10.  Gabrielle Bernstein – The queen of self help in a new, hip exciting way.  Gabrielle is a New York Times bestseller author, with books like May Cause Miracles, and Add More -ing to Your Life.  She has created a super cool empire out of self help, meditation and spirituality for a new generation.  Check out her books, her online videos and much more HERE.
11. DharmaCrafts – For the kids, My First Buddha… I actually wish I could get away with buying myself one they are so cute!  Other gems like Buddha statues both small and large as well as Tibetan healing jewelry, tapestries and Japanese tea cups.  I think it's all great!
For Your Gym & Yogi Buddies:
12.  Super Sticky Yoga Mat – Never go through another yoga class trying desperately to hold on to the mat.  It's hard enough to hold down dog anyway, without constantly slipping!  Lululemons' The Mat is great for extra stick and extra cushion.

13.  Kettlebells – They are a great, quick and fun home workout for someone who doesn't have a lot of time or space to get their exercise in.    Personally it's my favorite weight lifting/overall cardio piece of workout equipment!  *Please make sure you have a professional coach you on how to use KB's before starting a workout regimen on your own* Available on Amazon.com & Play It Again Sports for best prices.
14.  Pure Body Pilates Punch-card – Give them Yoga, Pilates & Kettle-Bell (coming this January), at Pure Body Pilates in Hailey.  Buy a punch-card for your favorite exercise enthusiast for 10 classes for $100!  Card is good for any class and there is no expiration.  For purchasing, please inquire onsite – 19 E. Croy St. Suite B or 208.720.3238.
15.  Haramaki (Japanese Belly Warmer) – In Oriental Medicine (OM), we put a lot of emphasis on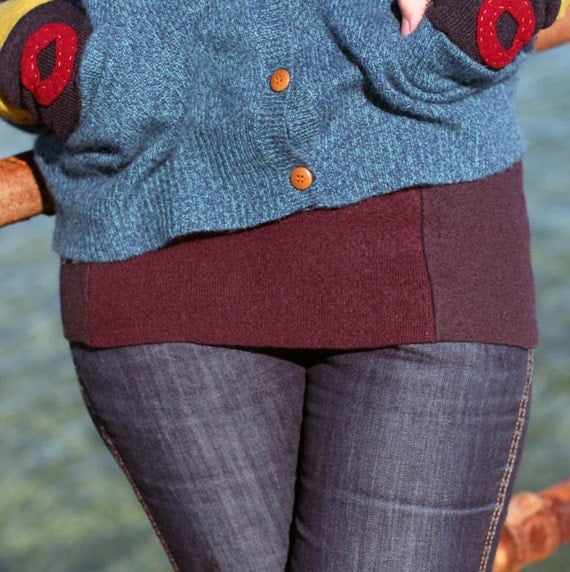 the Kidney organ system.  Similar to our Western understanding of the Kidneys, they are our bodies root energy source.  In OM, the kidneys are the source of our Essence, our original Qi or energy.  During the winter, it is important and natural that we instill a sense of Yin within our lives; meaning we nurture the restorative nature of our lives.  Like nature, we should nourish and preserve our roots so we have the energy to come forth in the Spring.  There are many correlations in OM and Winter is associated with the Kidney organ system.  It is important to keep the kidneys warm and protected, figuratively and literally.  This is where the Haramaki or Belly Warmer comes into play.  They are a wonderful addition to any outfit and are literally like a neck warmer for your midsection.  I have been searching for them since I traveled to Japan 2 years ago and finally found some great warm wool Haramaki's on Etsy.  Check them out, they may be the perfect, unique gift you are looking for, for that person who is always cold!
Until next time,
Happy Holidays and Be Well~
Erin Resko, L.Ac
208.309.0484 –  erin.resko@gmail.com